"I like to observe people. The most fascinating moments are those when they are unaware of being watched. These private and introverted moments evoke a feeling of vulnerability in me. As a sculptor I want to freeze these unadorned moments in time. I choose to work with wood because it is an honest material. With all its veins, cracks and knots it shows the influence of life, the beautiful but also the less beautiful sides. This material, with a history of its own, in combination with the tranquility of the people I portray, moves me and this emotion is what I want to capture in my sculptures."
Filmmaker and sculptor
Combining my work as a director and scriptwriter with sculpting is for me the perfect balance between working with my head and with my hands: catching feelings in moving images and liberating ideas from trunks of wood.
Since 1996 Boris Paval Conen combines his work as a filmmaker with sculpting.
As film director and scriptwriter, he made a name with his socially and politically engaged television films as "Exit" and "Camp Holland".
He won several national and international awards.
For more information see: www.borispavalconen.com"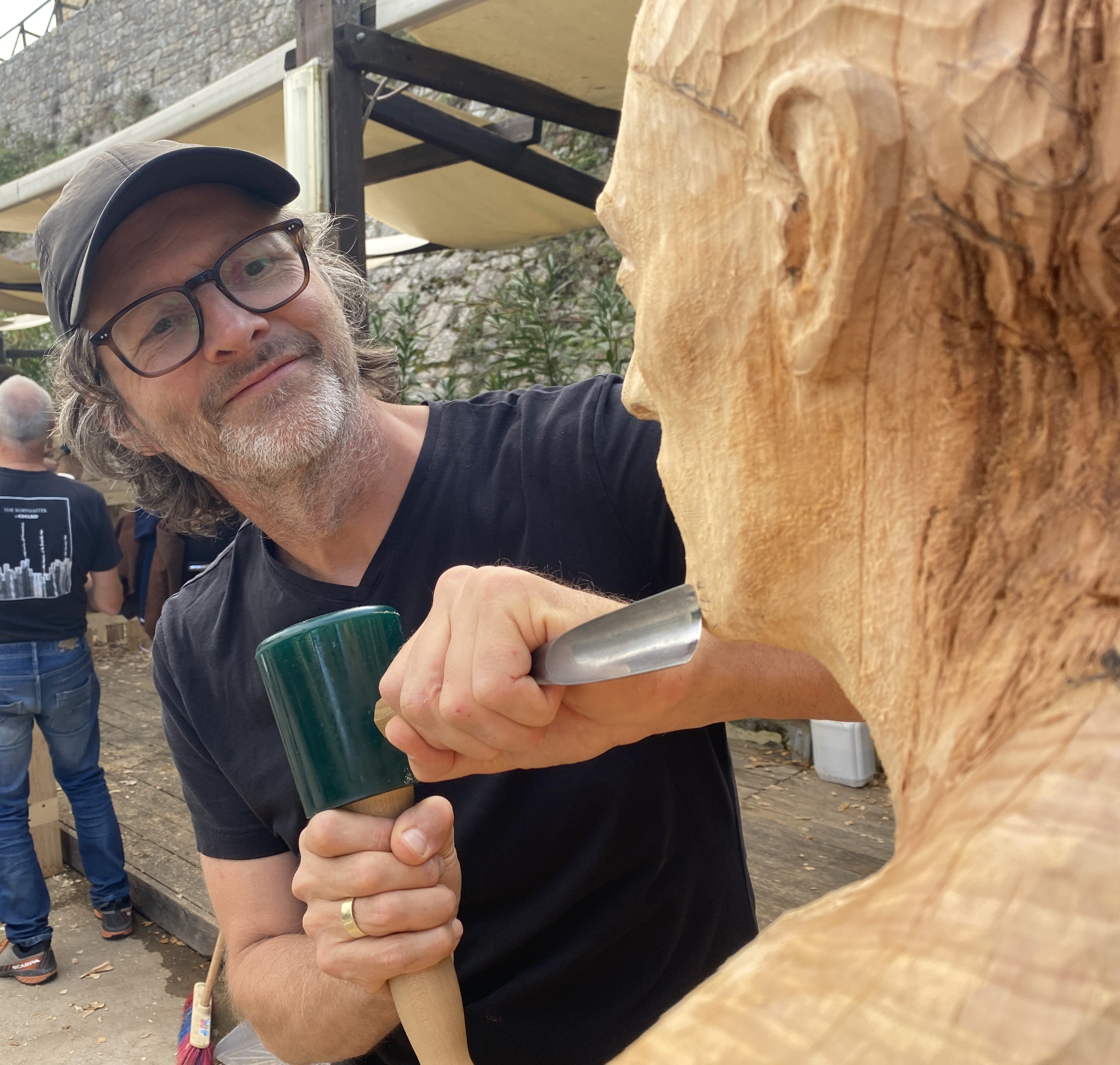 Expositions
Two of my sculptures will be on display at PAN AMSTERDAM. From 19 until 26 of November 2023 at stand 66 COLLECTIE HARMS ROLDE. www.pan.nl
28th of September 2025, exposition at Galerie Bonnard, paintings by Bart Koning and sculptures by Boris Paval Conen. www.galeriebonnard.com
Recent expositions
2023 My sculpture 'MAS' was nominated for the 'Nederlandse Portret Prijs 2023' (Dutch portret award). www.portretprijs.nl
2023 'THE ART FAIR NAARDEN'. Galerie Bonnard, Stand 9, 26 t/m 29 januari 2023. https://naardenartfair.nl
2022 YUME-NO-UCHI (Dreaming) was selected for the 2022 Society of Portrait Sculptors' 58th Exhibition at The Garrison Chapel in London.
2022 CONTRASTEN EN KWETSBAARHEID, 'Zocherlounge' Bloemendaal, 23 april until 5 june 2022.
2022 FIRST ART FAIR. passenger terminal Amsterdam, 20 until 22 januari 2022. at 'GALERIE BONNARD STAND 68'
2021 THE SCENE. Paintings Erik de Jong and Bart Koning. Sculptures Boris Paval Conen. 'Galerie Bonnard' Nuenen.START VIRTUAL TOUR.
2021 VIRTUEEL, DEEL 2. Virtual 3D exhibition at Galerie Bonnard. Several artists present their latest work. Click here to visit the virtual exhibition.
2018 THREE PERIODS OF ART. Paintings Erik de Jong and sculptures by Boris Paval Conen in 'Het Oude Raadhuis' Aalsmeer.